WTware software licensing terms
License is an alphanumeric code that confirms your right to use WTware on a specified computer.
WTware works in trial mode if no valid license is specified. In trial mode WTware banner is shown along the right side of the screen (a banner with the label "evaluation copy"). License removes this restriction.
No one has a right to use WTware without a proper license obtained from the WTware developer company or the authorized partners.
License code is bound to a computer network card MAC-address (Ethernet MAC address). MAC-address is unique for every network card. MAC-address you can see in terminal session: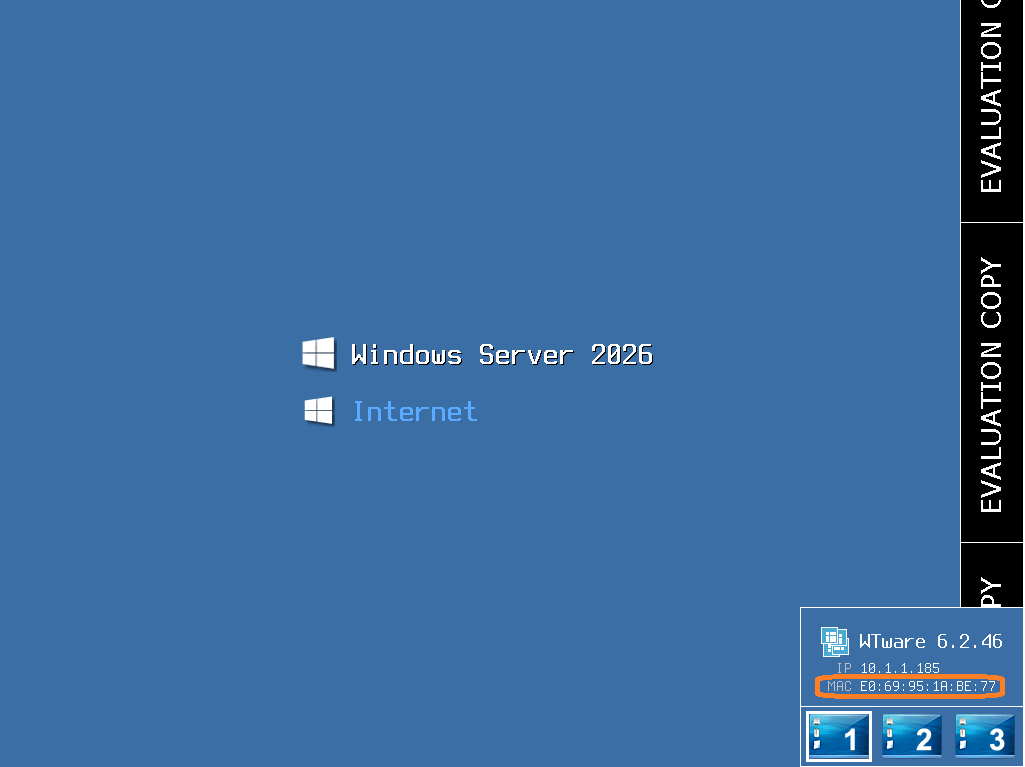 When purchasing WTware license specify THIS MAC-address. Determined by any other way addresses (from Windows, network card configurator or any other diagnostic programs) may differ from this address. But the license is bound exactly to the address determined by WTware. Please, be very attentive while specifying MAC-address. In case of error you'll get an inappropriate license.
License example for the terminal with MAC-address 01:23:45:67:89:ab:
Copy all your licenses to one file named wtware.lic. WTware installation from .exe-distributive creates empty wtware.lic in proper folder. Just copy licenses there. While boot every terminal will load this file and will find there proper license.
Every case of network card outage will be considered.